Статья последний раз была обновлена 04.03.2023

</p>
Module: Sass::Script::Functions
Included in:

Defined in:

/usr/local/google-old/home/code/sass-site/.sass/lib/sass/script/functions.rb
Overview
Methods in this module are accessible from the SassScript context. For example, you can write
$color: hsl(120deg, 100%, 50%)
and it will call #hsl.
The following functions are provided:
Note: These functions are described in more detail below.
RGB Functions
HSL Functions
Opacity Functions
Other Color Functions
String Functions
Number Functions
List Functions
All list functions work for maps as well, treating them as lists of pairs.
Map Functions
Introspection Functions
Miscellaneous Functions
Adding Custom Functions
New Sass functions can be added by adding Ruby methods to this module. For example:
module Sass::Script::Functions
  def reverse(string)
    assert_type string, :String
    Sass::Script::Value::String.new(string.value.reverse)
  end
  declare :reverse, [:string]
end
Calling Functions.declare tells Sass the argument names for your function. If omitted, the function will still work, but will not be able to accept keyword arguments. Functions.declare can also allow your function to take arbitrary keyword arguments.
There are a few things to keep in mind when modifying this module. First of all, the arguments passed are Value objects. Value objects are also expected to be returned. This means that Ruby values must be unwrapped and wrapped.
Most Value objects support the value accessor for getting their Ruby values. Color objects, though, must be accessed using rgb, red, green, or blue.
Second, making Ruby functions accessible from Sass introduces the temptation to do things like database access within stylesheets. This is generally a bad idea; since Sass files are by default only compiled once, dynamic code is not a great fit.
If you really, really need to compile Sass on each request, first make sure you have adequate caching set up. Then you can use Engine to render the code, using the options parameter to pass in data that can be accessed from your Sass functions.
Within one of the functions in this module, methods of EvaluationContext can be used.
Caveats
When creating new Value objects within functions, be aware that it's not safe to call #to_s (or other methods that use the string representation) on those objects without first setting the #options attribute.
Defined Under Namespace
Classes: EvaluationContext, Signature
Class Method Summary (collapse)
Instance Method Summary (collapse)
Generated on Fri May 30 17:37:34 2014 by
yard
0.8.7.2 (ruby-2.0.0).
http://sass-lang.com/documentation/Sass/Script/Functions.html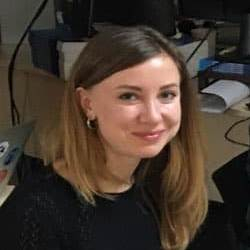 Кандидат технических наук, доцент кафедры ИУ-6 (Компьютерные системы и сети) Московского государственного технического университета им. Н. Э. Баумана. Самый молодой в России PhD in Computer Science. Эксперт в области компьютерных технологий и программирования.
Стаж: 8 лет.
Образование: МГТУ им. Н. Э. Баумана, к.т.н.